Things an Elfkin likes:
* Cranberry juice, MMMMMMM
* TRoPICAL WATER
* Subway-6 inch turkey on white w/lettuce, tom. black olives and vinegar
* Frozen Cokes- Too bad Burger King had to get rid of them, no im not bitter
and theres more, but i dont feel like writing them
Things an Elfkin doesnt like:
-SPIDERS, blah
-SHARP THINGS
-SPIT, ok that one takes the cake, and for all you that think im nuts, SHOVE IT!!
Chillin at the AL baseball game the Monday after Prom. This is Wib's chicken taco, haha
softball peeps, me jackie, jess, kelly, chrissie and haky





I know you all want to know everything about me
That me on the right and my friend Jessie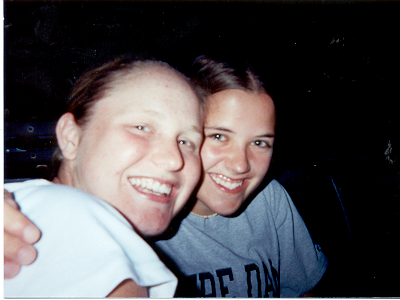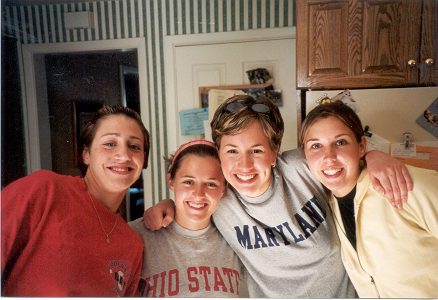 at the breakfast we cooked after prom
ITS HAKY!!!!!! notice the sweet boot in the upper left corner, yeah that was real fun NOT!! someday ill get a picture of my awesome duck foot on here, DO NOT GO ON ZIPLINES!!!