Oh yeah!! this was the end of the Michigan game, WE KICKED ASS!!!!! What the hell is a wolverine anyway?? GO GREEN!!!
Me and Ferris eatin lunch in our tent. his names not actually ferris, its dave, but i guess people say he looks like ferris bueller, so we just call him ferris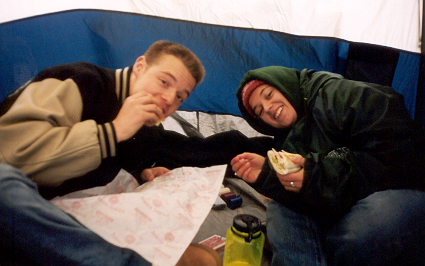 haha thats sparty pickin me up, yeah he dropped me soon after this was taken.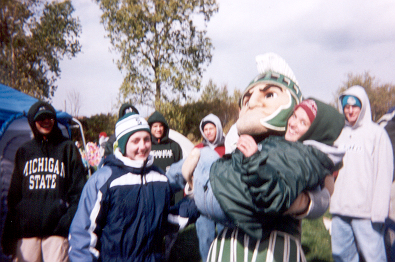 right before the cold war started, it was awesome!!!!!!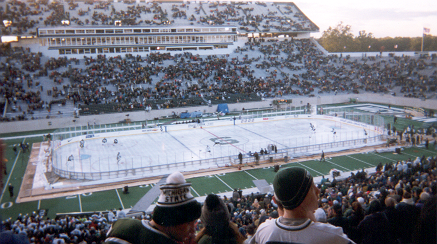 Me and Laura in the Izzone, good times good times, too bad our shirts are mens XL's, hahaha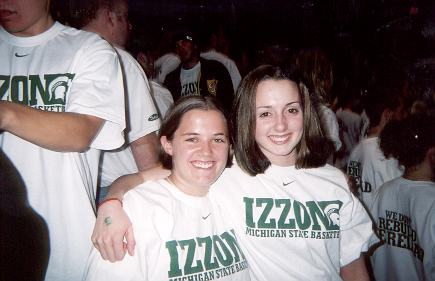 those were our next door neighbors, if you can call them that
christina beating me up, hahaha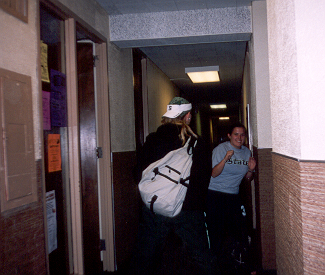 me and laura at the cold war, yes we were very bundles up that weekend considering it was about 30 degrees